A green wall featuring a variety of foliage and leaves as backdrops, and hanging with LED bird features would be a perfect addition to a house balcony.
The wall would provide a beautiful and natural-looking backdrop for the balcony, creating a peaceful and serene atmosphere.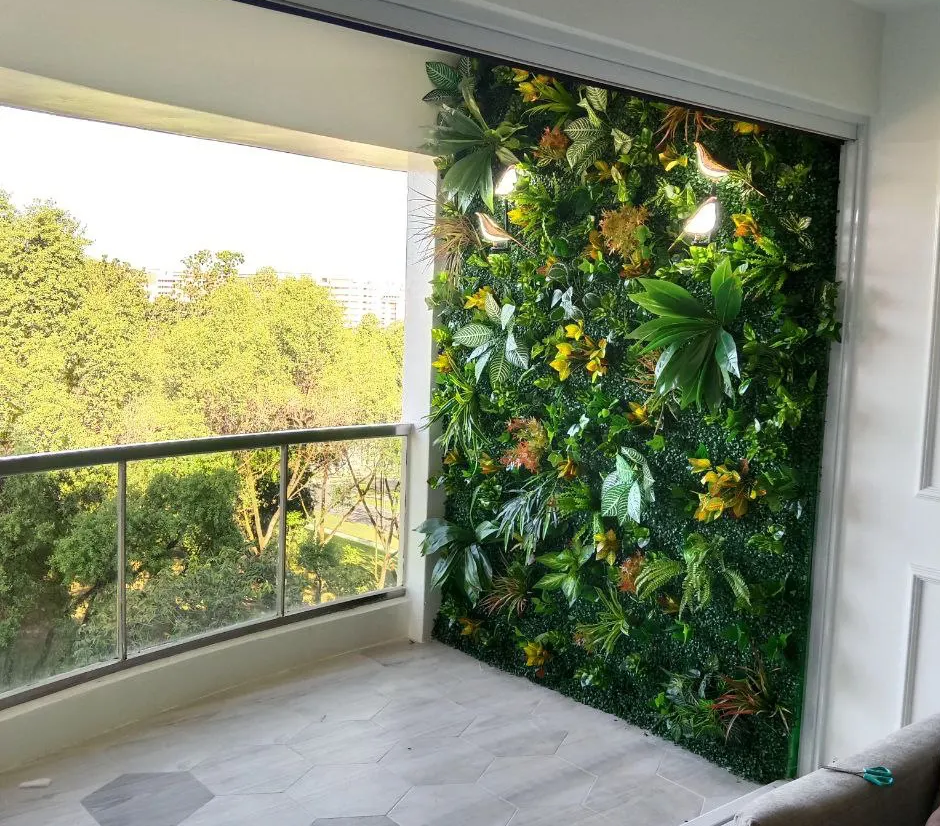 Green wall at balcony
https://www.youtube.com/shorts/DUhduRWP658
""" GREEN FACTS"""
There are many type of leaves used for green wall , such as
Boxwood leaves
Fern leaves
Ficus leaves
Ivy leaves
Monstera leaves
Palm leaves
Succulent leaves
Wisteria leaves
Bamboo leaves
Eucalyptus leaves
Magnolia leaves
Maple leaves
Olive leaves
Philodendron leaves
Pothos leaves
Rose leaves
Sage leaves
Sassafras leaves
Silver dollar eucalyptus leaves
Willow leaves
"""These are just some examples of the many different types of artificial leaves that can be used for green wall features. The choice ultimately depends on the desired look, style, and theme of the space."""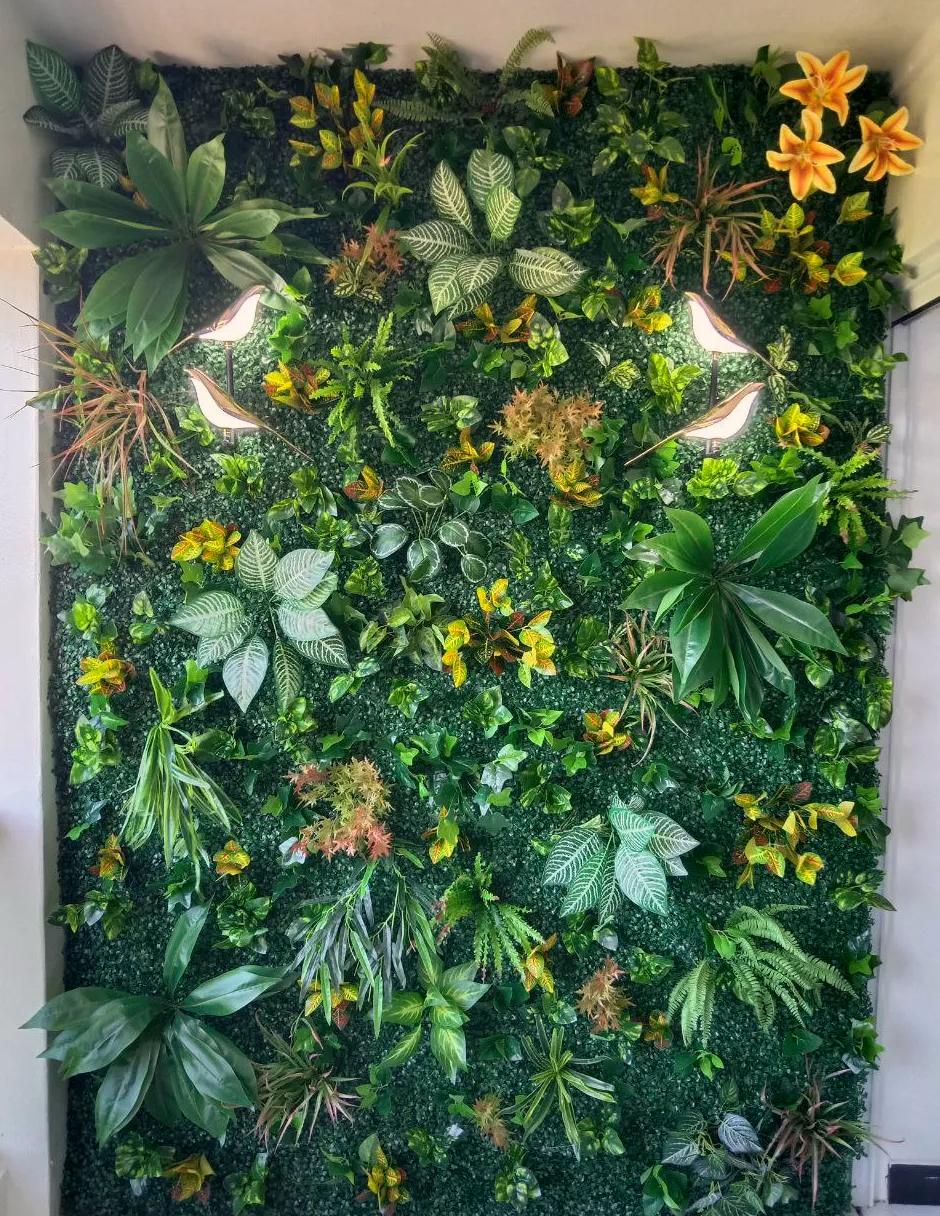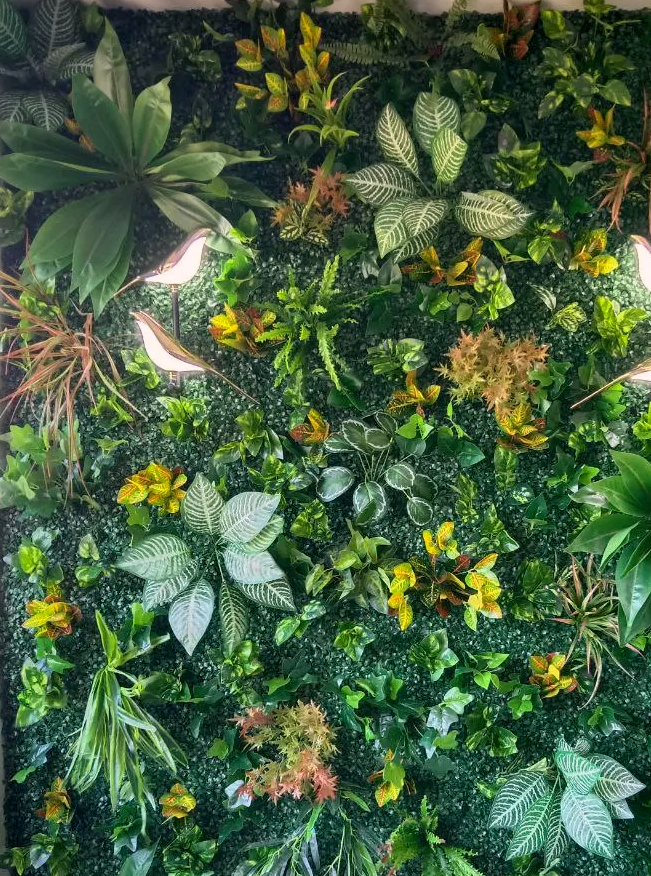 The lush foliage would add an element of nature to the space, making it feel like a private oasis in the midst of the city. The different types of foliage would provide visual interest and texture, adding depth and complexity to the display.
The addition of LED bird features would create a magical and whimsical effect, adding an element of enchantment to the space. The birds would appear to be flying among the foliage, creating a sense of movement and life.
Overall, the green wall with its varied foliage and stunning LED bird features would transform the house balcony into a beautiful and enchanting space, perfect for relaxing and unwinding after a long day.